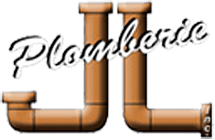 Plomberie JL is a family-owned business
founded in 1989 by Mr. Jules Lamoureux.
---
From the very beginning, we made it our mission to provide a personalized and first-rate service, tailored to the needs of our clientele. In order to offer the best service in the industry, we constantly keep abreast of the very latest technological innovations.
Over the years, the company specialized in residential, commercial and industrial plumbing. Since 1989, we have installed a countless number of natural gas, hydronic heating and air conditioning appliances as well as geothermal systems.
Our team consists of approximately 120 field and office employees dedicated to ensuring the highest standard of quality service.
A strong family spirit has always played a key role in the ongoing growth, success and distinctive character of Plomberie JL. That is why the Lamoureux family absolutely insists that the same spirit be reflected in our services. It is with these principles in mind that the 3rd generation will ensure the company's success for years and years to come.